COMPANY PROFILE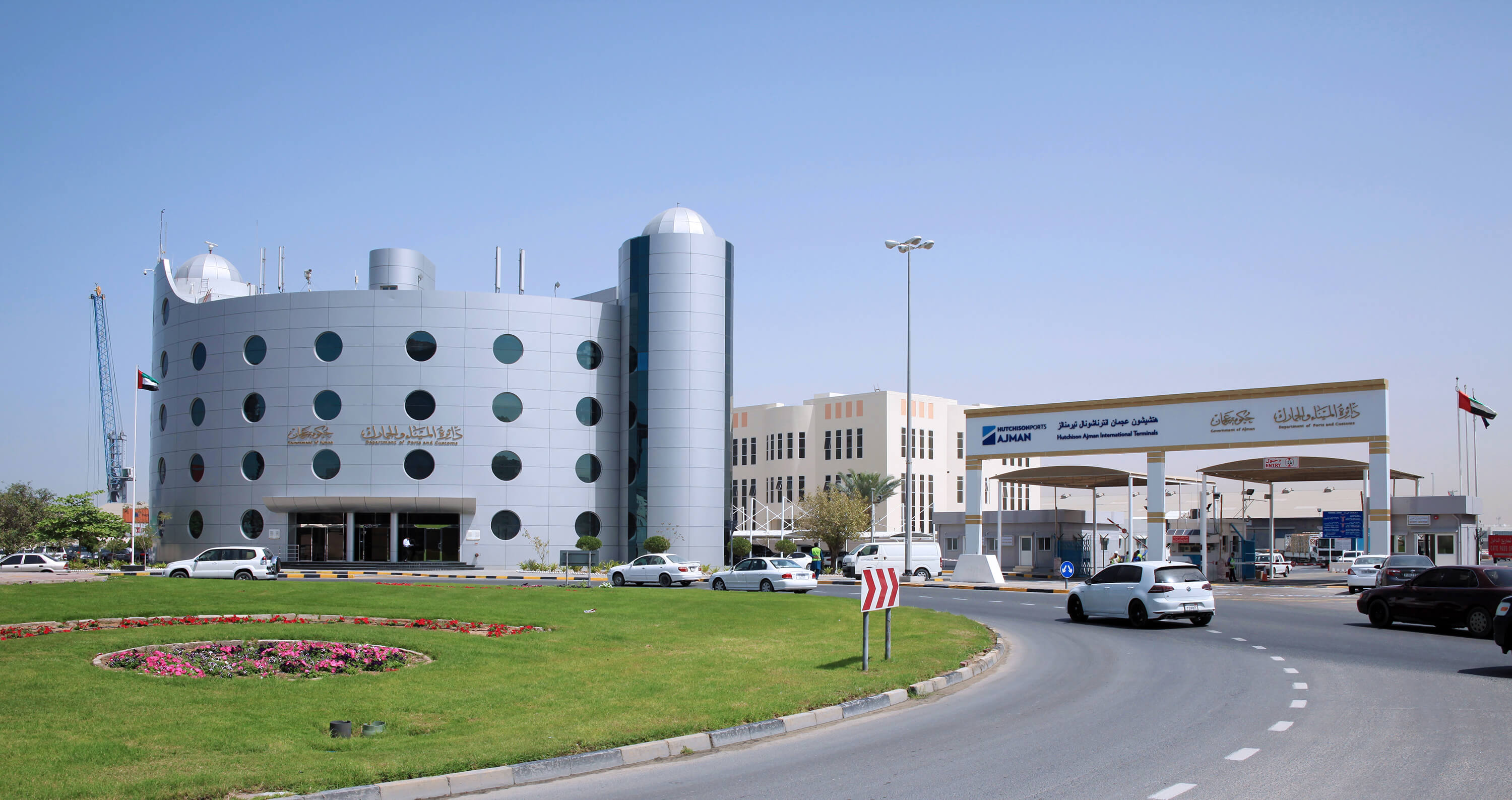 Hutchison Ports Ajman is a port operator and logistics services provider situated on the Arabian Gulf, just 25 kilometres from Dubai and 10 kilometres from Sharjah. We operate the Port of Ajman under the guidance and supervision of His Highness Sheikh Humaid Bin Rashid Al Nuaimi, Member of the UAE Supreme Council and Ruler of Ajman, and His Highness Sheikh Ammar Bin Humaid Bin Rashid Al Nuaimi, Crown Prince of Ajman.
With most of the UAE's manufacturing and trading companies located in the vicinity, the terminal is the ideal entry and exit point for cargo originating in and destined for locations worldwide.
Hutchison Ports Ajman is a member of Hutchison Ports, the port and related services division of CK Hutchison Holdings Limited. With the transfer of industry best practices by Hutchison Ports, effective allocation of resources, and the introduction of new equipment, we have been improving operational efficiencies and services.
Hutchison Ports is the world's leading port investor, developer and operator with a network of port operations in 52 ports comprising 290 operational berths in 26 countries. Over the years, Hutchison Ports has expanded into other logistics and transportation-related businesses, including cruise ship terminals, airport operations, distribution centres, rail services and ship repair facilities.
In 2021, Hutchison Ports handled a combined throughput of 88.0 million TEU.